We'd love to hear from you!
For Wholesale Orders –
Contact: Firebrand Distribution
Call Firebrand at (405) 445-4630
Where to find us – 
For Tours, tastings, and bottles the distillery – 
Territory Distilling is located at
Join us at Territory Distilling for a tour and a sample! Our distillery tours are $10 per person. We are open to the public every Friday from 3pm to 7pm for our Retail Hours. We are also open the 1st Saturday of every month for tours from 3pm – 7pm!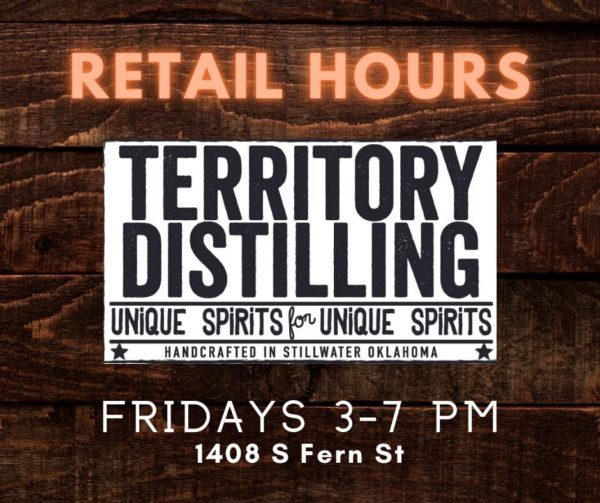 Territory Distilling | Handcrafted in Stillwater Oklahoma
We'd love to hear from you!
For general inquiries, please contact by email. 
Or send physical correspondence to us at the Distillery: